New Patients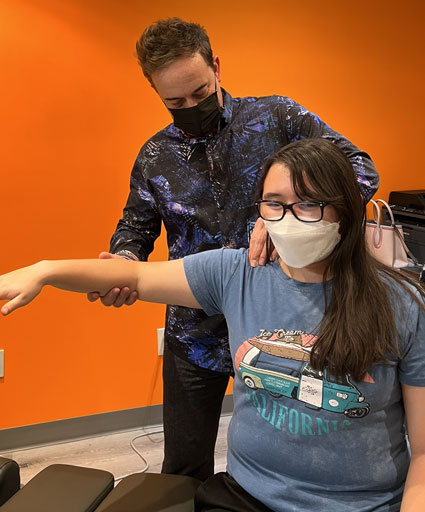 Please note that in light of the COVID-19 pandemic, we sterilize our practice regularly to ensure the safety of our patients.
Welcome to Iron Spine Chiropractic! While there's nothing special you have to do to prepare for your appointment, we recommend that you complete your paperwork in advance. You can download the forms here and bring them in completed if possible. If you prefer, you can also fill them out in the office. We just recommend that you come in about 10 minutes early to do so.
NEW PATIENT FORMS »

The First Appointment
You will be taken to an exam room where you will discuss with Dr. Marty what has brought you in. He will review your health history with you and then provide a comprehensive exam followed by your first chiropractic adjustment.
Dr. Marty also will review financials with you, so you will know what the fees for all services will be.
Please allow 30 minutes for this initial appointment.
The Second Appointment
When you return for your subsequent visit, Dr. Marty will review your exam findings and explain his recommendations for care.
This second visit takes about 15 minutes.
Get Started Today
Contact our South Edmonton office today to schedule a convenient appointment! We offer Saturday and same-day appointments. Free consultations are available so you can find out if chiropractic could benefit you.
CONTACT US »
---
New Patients | (780) 818-4766