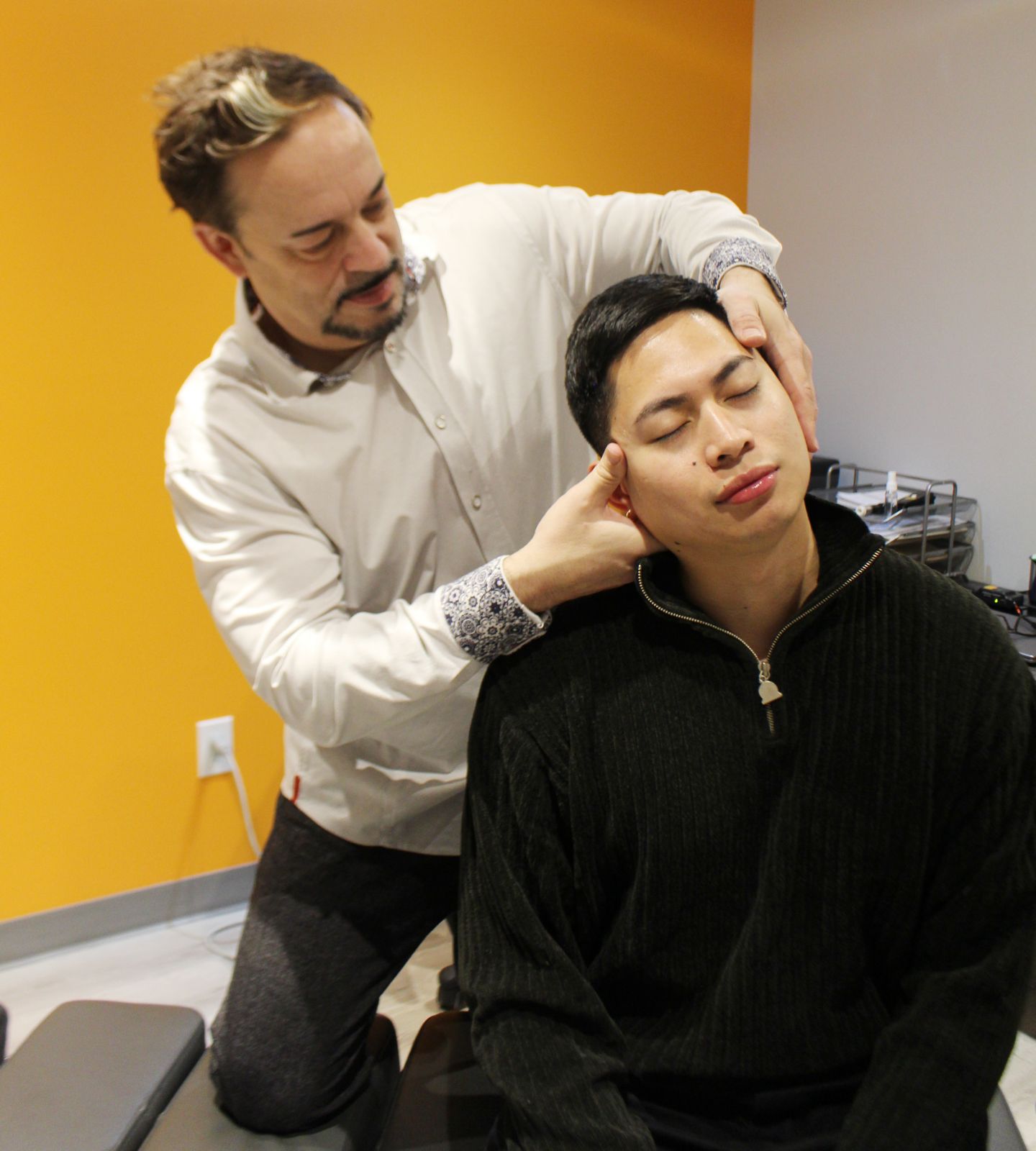 OUR South Edmonton CHIROPRACTOR LOOKS FORWARD TO MEETING YOU!
We utilize modern technology to determine the health of your spine and nervous system.
Our examination includes a non-invasive nerve scan to determine the proper course of care.
EMG Scan: Detects irritating nerves that control the muscles of the spine.
Thermography Scan: Detects the condition of your nervous system by determining if there are temperature imbalances around the spine.