Custom Orthotics Available at Iron Spine Chiropractic
Your insurance provider may provide coverage for orthotics – Check out your policy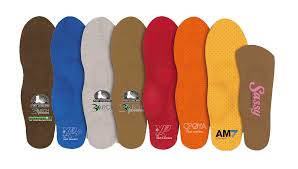 What Is A Custom Orthotic?
A custom orthotic is a device designed to align the foot and ankle into the most anatomically efficient position. They are custom made to correct your specific foot imbalance. Custom orthotics reduce the stress and strain on your body by bringing your feet back into proper alignment. Custom orthotics fit into your shoes as comfortably as an insole – and they have the advantage of having been made from precise imprints of your feet.
Who Needs Custom Orthotics?
The symptoms of poor foot mechanics can include any one of the following:
Localized foot pain
Bunions, hammer toes
Arch/heel pain
Leg/knee pain
Hip or back pain – even neck pain
---
Orthotics South Edmonton AB | (780) 818-4766