Meet Dr. Marty Spiller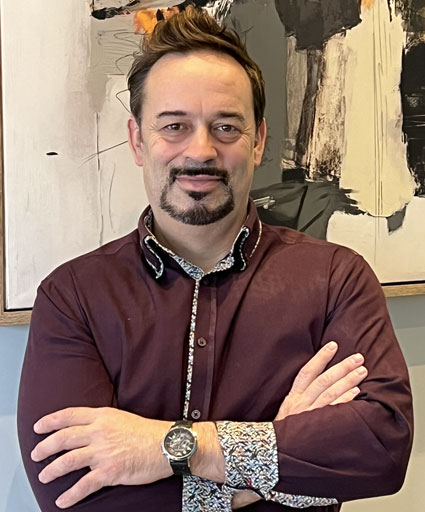 A self-described "people person," Dr. Marty truly enjoys getting to know his patients. He's happy to be working in a profession that helps people enjoy better health naturally.
Witnessing the Effects of Chiropractic
When my grandfather was alive, he had a shoulder problem that couldn't be resolved by medical doctors. After seeing a chiropractor, he had his problem corrected quickly.
His grandfather's positive experience prompted Dr. Marty to consider a career in chiropractic. Dr. Marty accompanied his family's chiropractor on rounds to get a firsthand look at how chiropractic could help people.
A Chiropractic Education
After completing a Bachelor of Science, Dr. Marty attended Northwestern Health Science University in Bloomington, Minnesota. He earned his Doctor of Chiropractic. Dr. Marty appreciated his well-rounded education that has served him well in his profession.
Helping Patients Get More Out of Life
Dr. Marty likes to explain to his patients all of the things chiropractic can do to help. Many people think it's just for back or neck pain. Sure, chiropractic can effectively manage those conditions; however, it can do so much more.
Helping patients do all the things they want to do—pain-free—with the help of chiropractic care drives Dr. Marty each day. Maybe you're an athlete who wants to up your game. Or perhaps you're a senior hoping to enjoy better mobility. Whatever your goals, we are confident that you may benefit from our care.
CHIROPRACTIC CARE »
Staying Active in South Edmonton
When he's not at the clinic, Dr. Marty enjoys exercising at the gym. He also likes to go to coffee shops to relax and listen to music while he works. Dr. Marty has three children—a daughter Erin and sons Jacob and Aiden. Reading about chiropractic, wellness or health is also one of Dr. Marty's favorite things to do.
Book an Appointment
Contact Iron Spine Chiropractic today to schedule an appointment with Dr. Marty!
---
Dr. Marty Spiller | (780) 818-4766