About Iron Spine Chiropractic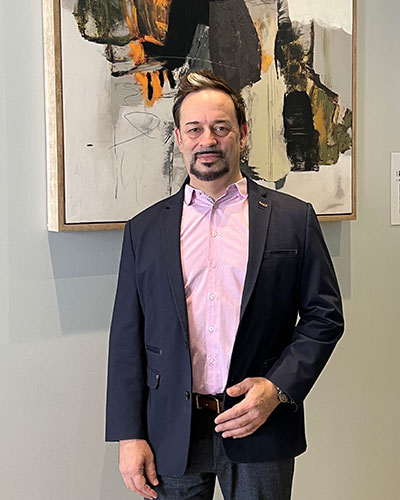 Dr. Marty Spiller began practice in his hometown of Winnipeg. As he discovered that Alberta was experiencing considerable growth, he decided to move to the province in 2006. Though new to South Edmonton, he's been passionate about serving our vibrant district with natural care. "I love helping people become well and stay well," he said.
The Iron Spine Chiropractic Philosophy
To help someone get out of crisis as soon as possible through chiropractic and get them into a wellness model.
I'm a big believer in chiropractic as I've seen it work so well over the years. Chiropractic is powerful care that can help people get better without medication.
Dr. Marty
Out of the Pain Zone
"If someone comes in with pain they've had for months, I will do what I do as a chiropractor to help them get out of pain as soon as possible and experience improved function," said Dr. Marty.
He uses manual as well as instrument adjusting to help patients. Dr. Marty has been complimented by patients through the years for his ability to release the neck effectively.
MEET DR. MARTY »

While the medical model focuses on prescription drugs and surgery, chiropractic takes a natural inside-out approach. Dr. Marty provides patients with information about the following:
The importance of movement and exercise
The role of clean eating
The value of regular chiropractic adjustments
One of his greatest passions is helping each patient adopt a wellness mindset.
He always educates how chiropractic helps the nervous system work and its importance as it controls every function in the body.
In our office we often see people come in who can't function and are in a irritable state by the time they make an appointment to see us. We then education patients to take a proactive approach, regarding their health, with their lifestyle and implementing regular chiropractic adjustments to avoid crisis care in the future. "I find it fulfilling to witness functionality get better and their pain levels improve and seeing them happier. They are able to enjoy life more, personally and professionally," said Dr. Marty.
---
About Iron Spine Chiropractic | (780) 818-4766