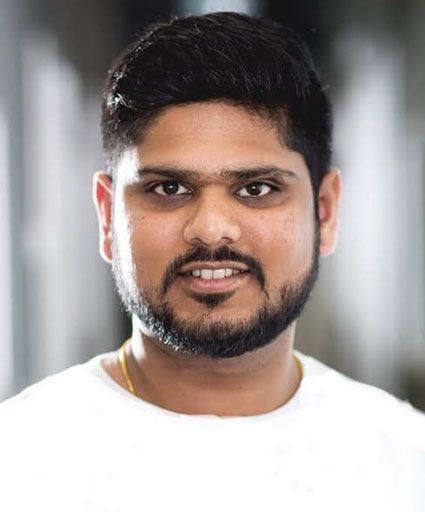 Meet Dr. Udit Gaur
Doctor of Physiotherapy
BPT, MS(App. physiology), DPT, FDN (Intramuscular Dry Needling), COMT, SCM (Concussion)
Dr. Udit Gaur, is a Registered Physiotherapist licensed in the province of Alberta, state of New York and Pennsylvania. Udit graduated from Shenandoah University, Virginia U.S.A. with Doctor of Physical Therapy (D.P.T).
He started his dream of becoming a physical therapist by completing his Bachelor of Physiotherapy at Guru Gobind Singh University, New Delhi, India, after which he pursued M.S. in Applied Physiology from State University of New York at Buffalo. Before moving to Alberta, he practiced as a lead physical therapist in state of New York and Pennsylvania for 6 years and in the province of Ontario for 1 year.
Skills and Expertise
He combines his clinical expertise with the most recent research in order to achieve each patient's personal goals effectively and efficiently. Udit is skilled with manual therapies such as:
Exercise Programs and Techniques
He also incorporates personalized/ purpose-based exercise programs including core strengthening workouts, stability training, and dynamic stability disciplines. As part of his on-going education, he continues to explore manual therapy techniques, clinical orthopaedic specialization, and various other specialties that help him offer the most up-to-date techniques for his clients.
Out of the Office
Apart from work, Udit enjoys hanging out with friends, cooking, horseback riding, traveling to new places, going to beaches and playing tennis.
---
Dr. Udit Gaur | (780) 818-4766